You have been a part of Big Data; Learn How? According to a 2018 Forbes article, we produce 2.5 quintillion bytes of data every day. In this vast ocean of data, Big Data is a game-changer for businesses and industry influencers.
It acts as a harnessing medium to turn data into the tool. A profit earning-tool that provides businesses with precise insights to boost their growth. Today, more customers have accepted online modes, and businesses are quickly turning towards advanced AI and big data integrated platforms.
On-demand and personalized consumer experiences have become a standard for online platforms, from streaming services to eCommerce or online food ordering systems. Also, since big data requires analyzing the customer's current choices, it helps design more robust marketing campaigns and even predicts consumer reactions.
Here are some companies who are using these big data analytics to their leverage:
Read More:- How Is Data Science Used Across Industries?
McDonald's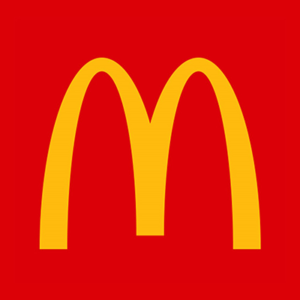 Image Credits: twitter.com
The food industry is dynamic and volatile, consistently depending on the customer's taste (quite literally) and preferences. To be in trend, the company has to be The Trend. But currently, with "healthy eating." in the hype, fast foods were fading into oblivion. Then McDonald used collected data of the years to their advantage. With the aim of personalized customization to digital menus. When a customer was at a 
Drive-thru, the menu would alter itself based on weather, previous sales records, or time of the day. This data enabled targeted offers and promotions.
According to a 2017 Chicago Tribune article, Japanese consumers who used the company's mobile app spend an average of 35 percent more because of this spot-on recommendations feature.
Starbucks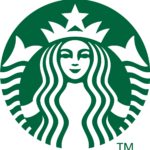 Image Credits: en.wikipedia.org
Starbucks has applied big data analytics to their Starbucks rewards programs. The way these works is when a member uses the Starbucks reward programs and mobile app to place an order, the app stores the customer's ideal offer preferences and buying habits. 
Some stores even display 'most-bought' orders to baristas before customers could even get to the counter, speeding up charges and service time. The data collected from the program is used to tailor better menus and relevant marketing solutions to promote sales based on season, location, or weather, and place to open new stores.
Read More:- Most Popular Data Science Python Libraries for ML & DL
Netflix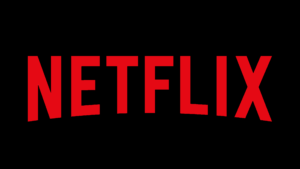 Image Credits: variety.com
Big data analytics has made Netflix one of the biggest online streaming platforms, with over 195+ million subscribers globally. Netflix's retention rate is at 91%. Their originally produced catalog of TV shows and movies, according to trends, has been a substantial contributing factor.
Since their interface suggests what-to-watch next based on watch history or past search results, this data is analyzed by genre, ratings, or actors. A new catalog of movies is shown to the user based on it. This leads to a binge-watching chain. Through which their ultimate aim of retention is accomplished.
They also accumulate data of what device was used for the viewing, the timing, and date of the viewing, whether the user had paused and left, etc. In the future, they plan on altering trailers as per the user's taste. 
Suppose a user prefers action movies. The entire trailer would be mostly action sequences to invoke the user's anticipation for the film.
Amazon

Image Credits: amazon.com
One of the biggest e-commerce shops at the moment and all credits to their extensive database. It uses big data round the clock to upgrade its customer experience. Here is an instance that shows just how effectively that works.
Dynamic pricing: A common strategy used in the Airline industry while selling plane tickets. If the user checks the same price of tickets repeatedly, it presumably means he is persistent to buy them. That similar rationale is applied to Amazon's website. Another fact is that they change their prices up to 2.5 million times a day. Competitor's prices or shopping patterns influence these.
Amazon's ability to embrace technology from sophisticated algorithms while streamlining customer service experience has made it what it is today.
Read More:- Explained: Technology Behind Facebook& Machine Learning Models for Covid-19
Google

Image Credits: en.wikipedia.org
One of the most noticeable employment of embedded analytics is done by Google. It isn't very good of advancing numerous open-source tools and technologies currently being used by other data-driven companies and organizations.
Google can use mining data and set advertisements for customers who use free Google products, enabling them to keep track of customers. This has helped Google to spawn a ton of ad revenue. At the same time, it is giving businesses a vast platform for advertising. 
While they collect your name, birthday, phone number, gender, videos you watch, your location history, ads you click, and more, they are transparent about their usage. None of it is ever monetized or sold, or given access to by anyone other than you.