After a record-breaking year in 2021, the market for non-fungible tokens (NFTs) is still not showing any signs of slowing, with NFT marketplace OpenSea seeing one of its best days on record on Monday, and sales of the popular Bored Ape Yacht Club collection crossing the USD 1bn mark.
With a total of USD 255.9m changing hands-on OpenSea on January 3, the day marks the highest volume for a single day since August, when the NFT mania reached its peak and gave way to a slowdown in activity during the fall, according to data compiled by the user rchen8 on Dune Analytics.
­The high figure on January 3 marks a jump from USD 243m on January 2 and close to USD 170m on January 1, the data showed.
USD volume on OpenSea: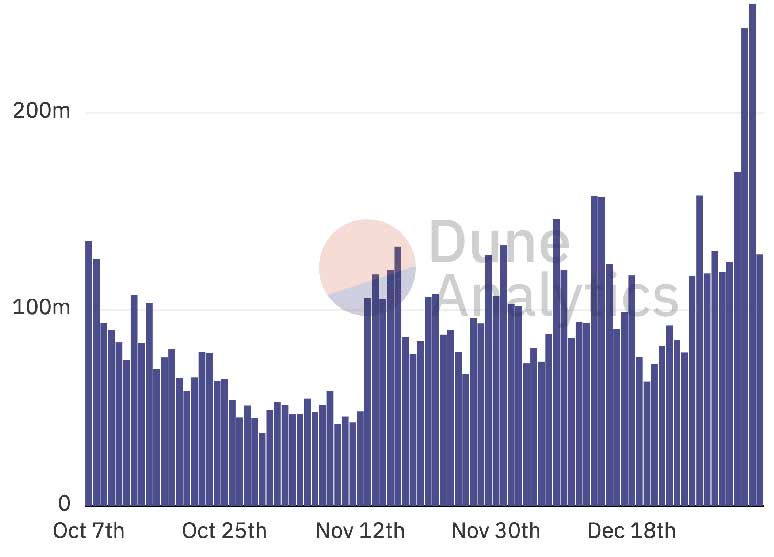 Source: @rchen8/Dune Analytics
Meanwhile, cumulative sales of digital art pieces from the 10,000-piece Bored Ape Yacht Club collection reached the USD 1bn milestone during the first few days of 2022. The USD 1bn mark was crossed after sales of the NFTs on January 1 and 2 reached levels not seen since November, according to data from CryptoSlam.