Some Real-Life Applications of Data Science.
Data Science is a multifaceted study that requires scientific algorithms, processes, methods, and systems to draw out significant facts and information from various organized and unorganized datasets. Its ambidexterity extends to big data, machine learning, and data mining.
Data science has reshaped our perception of data. Molding it into a tool to power industries like e-commerce, healthcare, banking, finance, and more, even big data giants, i.e., Google, Facebook, and Amazon.
Some highlights of utilizing Data Science include:
Validates decisions: Besides enabling the business to make data-driven decisions, analytics also verifies these decisions. You are authenticating them against variable factors to study adaptability and range-versatility, hence introducing beneficial business advancements.
Provides security: Big data analytics have helped small businesses take risky yet feasible decisions, backed by data science. In other instances, businesses progress by taking actions on data-driven evidence. Similar strategies deliver business from unnecessary risks.
Dynamic environment: Data analytics' primary objective is to find patterns within bulk data sets. This is beneficial for analyzing new and rising market trends.
Identifies target audience: One of the primary objectives of Data Science to enable the business to gain and study customers' insights. By identifying loyal customers, the business can customize products for their taste to maintain their engagement.
Public image enhancement: When a business uses Data Science to sift through reviews or customer grievances, it can evolve. This creates Goodwill for the name of the business.
Read More:- Top Companies that use Big Data
Here are some applications of Data Science in various fields:
Healthcare Industry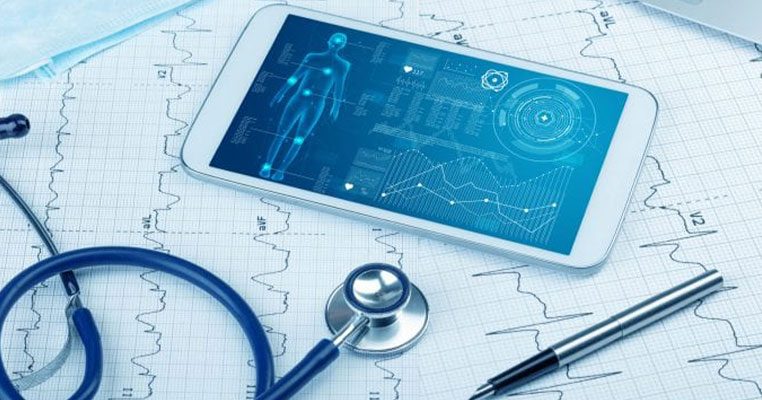 Image Credits: healtheuropa.edu
With Data Science as a trump card, the healthcare sector evolves to a technologically advanced level. For instance, Data Science is used in modern medical image analysis and prognosis. Advancements in computing technologies, boost in data, and image recognition tools enable the user to detect abnormalities in MRIs, CT scans, and X-ray imagery. Various strategies and systems like MapReduce aid specialists in analysis techniques for different conditions like recognizing tumors, organ depiction, and considerably more.
In another instance, while it usually takes years of testing and research, and expenses for medicine development. Data science has majorly influenced the system of producing medication, further fabricating and streamlining while shortening the cycle essentially. Bioinformaticians and geneticists have leveraged it to break down genes' response to different drugs. It also offers catered algorithms that give us a convenient understanding of the newfound medication's achievement pace.
Apart from the above examples, Data Science has benefited healthcare to control, track and prevent diseases. When integrated with AI, it can assist patients and customer support.
Image and Speech Recognition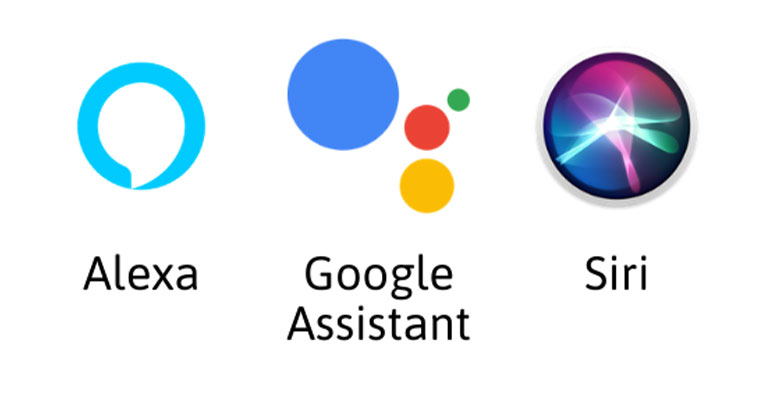 Image Credits: alexeko.com
As vision and speech are two vital human communication and exchange components, data science can replicate these human functions with the assistance of speech recognition and computer vision.
Traditionally, image recognition applications have shifted from photograph libraries, targeted promoting, and media interactivity to availability for the visually impaired and improving research abilities. Most tech giants like Microsoft, Google, Facebook, among others, are investing huge assets and research into image recognition and associated applications. Another example is sighted on social media platforms like Instagram, Facebook, and Twitter. They tend to recommend tags and recognize the person in your friend list when you upload a picture with them on your handle.
We can see audio analysis examples in Google Assistant, Siri, or Alexa, which have well-integrated speech recognition algorithms. These algorithms recognize and assess the user's word inputs and form relevant answers. Some are capable of converting speech-to-text.
Read More:- Real-World Applications Of Tableau
Game Development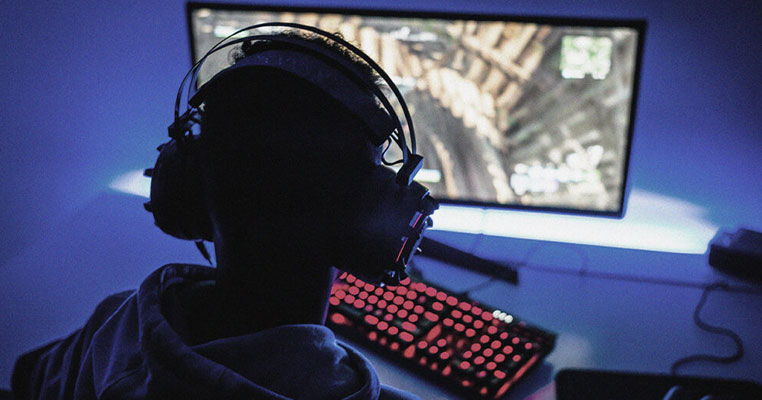 Image Credits: medicalnewstoday.com
Quite possibly, the most sensational utilization of Data Science is in the game development industry. The video game's objective, features, and configuration directly influence keeping the player drawn in and continuing playing.
Data science can construct models to analyze and recognize streamlining focuses. While also forecasting and delegating AI algorithms, distinguishing examples and patterns to direct assistance maps, and improve overall gaming models.
Data acquired from the gamer is a handy tool. When this tool combines with data science algorithms, customization becomes a reality. So, when the gamer progresses to another level, the game's experience enhances in tune with his preferences. Gaming studios like EA Sports, Zynga have used such familiar data science strategies.
Read More:- Indian Startups using Artificial Intelligence in healthcare
Detection of Risk or Fraud
Traditionally financial institutions had heaps of administrative work to start sanctioning credits to businesses and wound-up incurring debt. Data Science and data analytics are integrated into risk management practices. Data such as businesses' ROI, past expenditures, and other variables can help analyze risk possibilities and mitigate risk. Hence data science is the predictive power.
When utilized in operational risk, data science makes exceptionally proficient frameworks to identify and forestall fraudulent exercises, for instance, speculative trading, rogue trading, and administrative penetrate.
Manufacturing Industry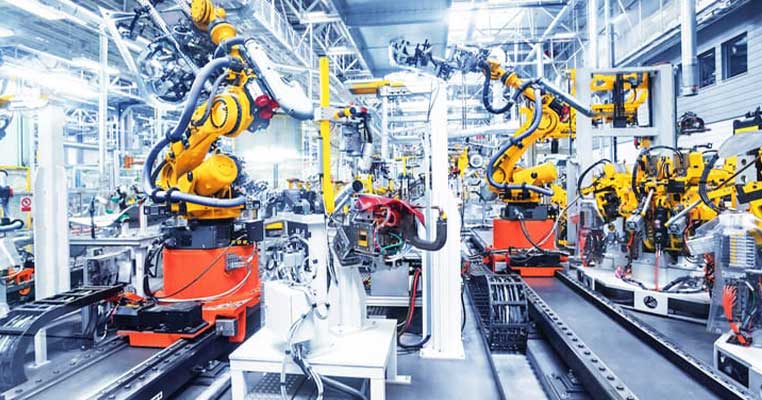 Image Credits: smeventure.com
Although manufacturing industries primarily facilitate the significant integration of IoT, Data Science leverages various data-driven factors and services.
Data accumulated from operators and machines offer KPIs which enable a data-driven root cause analysis, which helps data scientists in predictive model building for enhancements or decisions related to the factory floor. Apart from this, the models also predict yields or losses in real-time. With the help of a data science model that anticipates market fluctuations and solutions to minimize risk, high production costs would cut, which would lead to price and supply chain optimization. Additionally, benefitting inventory management.
Read More:- Artificial Intelligence – A Boon for Covid-19 Vaccine
Logistics Industry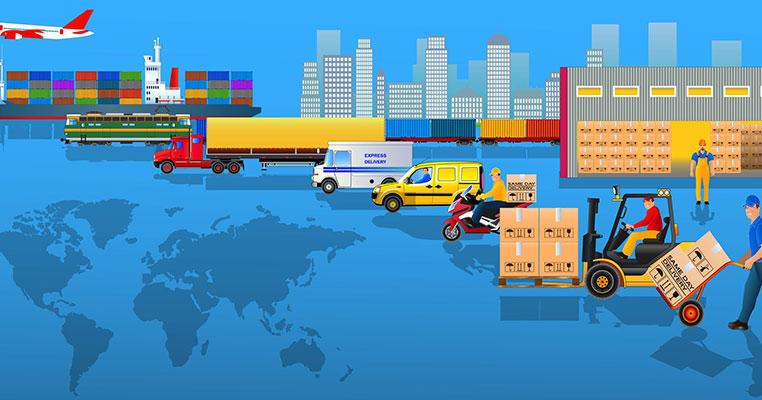 Image Credits: cleo.com
The logistics industry estimates to reach $15.5tn by 2023. DHL has highlighted one of the dominant names that they have used Big Data and Data Science in recent years. Few of their current applications of Data Science have resulted in:
Reducing freight costs: Since tracking numerous packages has become efficient, freight costs are reduced by finding more straightforward delivery paths, resulting in optimization.
Dynamic price: Maintaining a dynamic price while pacing supply to demand.
Warehouse optimization: Keeping track of various shipments and cargo, from their origin to destination, while estimating time-taken and location can predict warehouse occupancy. They are further estimating delivery time.
Strengthening the life of assets by detecting patterns in usage data — identifying the need for maintenance
E-commerce Industry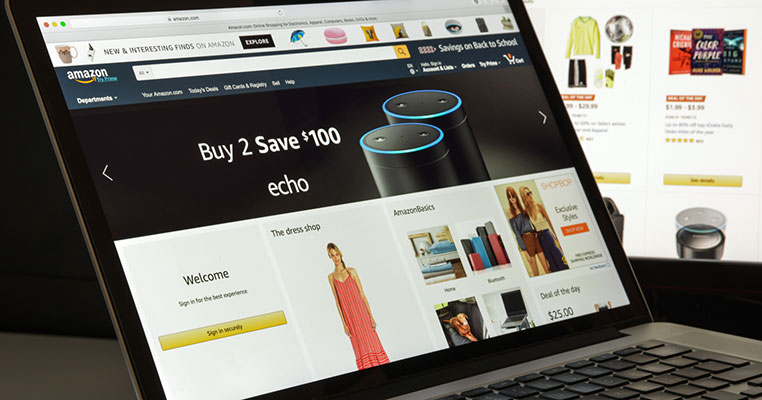 Image Credits:searchenginejournal.com
E-Commerce services employ Data Science at various levels to generate sales revenues. For instance, an e-commerce website's recommendation engines work on data of user's preferences and habits. The customers classify based on location, age, etc., and a detailed Market Basket Analysis forms on the data of these preferences. Further price optimization and inventory management are made simple because of this predictive analysis.
After an analysis, it is unchallenging to cater to customized services, which are now a standard. Customer feedback and rating insights data act as a powerful tool. Hence customer service has become the crucial factor for ROI of e-commerce, backed by Data Science.
One of the biggest eCommerce platforms, Amazon employs Data Science in its recommendation engine. When a customer seeks a specific product, Amazon can predict what other product could intrigue that customer. Subsequently, this helps Amazon display similar products or associated relevant purchases and the first. Creating a chain and prompting a customer to purchase it. Amazons' personalized recommendation engine is accountable for 35% of its annual sales.