With the expansion of Artificial Intelligence in Healthcare, the opportunities of implementing it into various practices have increased.
AI could now be used in managing and mining patient data more efficiently, the impact of AI extends on Health Centers having evolved to a more accurate diagnosis, treatment, and overall patient care.
Considering the capabilities that AI possesses, here are some Indian Startups that will prove to be game-changers.
Niramai

Image Credits: rte.ie
Niramai is a health-tech startup that has developed 'Thermalytix', an AI-based medical device designed to detect breast cancer.  It utilizes 'machine intelligence over thermography images' or in simpler words uses AI and machine learning on a high-definition thermal screening device. This is then integrated along with a cloud-hosted research solution to examine for any abnormalities.
Many women fear mammography because of the negative notion, associated with it. This technical innovation provides a non-invasive, radiation-free, low-cost, and painless method. Another feature enables the detection of tumors five times smaller than what clinical examination can detect.
According to an Inc42.com article, they have raised an estimated $6Mn for funding from major investors like Pi Ventures, Ankur Capital, Axilor Ventures, 500 Startups, BEENEXT, and Flipkart co-founder Binny Bansal. They also claim to have patents for their technology.
Geetha Manjunath and Nidhi Mathur, founders of Niramai have also been featured in our other articles as well.
Qure.ai

Image Credits: qure.ai
Qure.ai is a startup that utilizes deep learning algorithms for interpreting diagnostic imagery. It diagnoses from MRIs, CT Scans and X-rays, and provides doctors with the required insight for a clinical decision. If any, the abnormalities such as tumors or lung disease patterns are outlined and quantify by region.
Another feature of this tool is that it caters to a solution for automated pathology that can differentiate malignant from benign biopsies and ramification of types of tumors.
Some of their remarkable flagship products:
qXR: This is a screening tool designed to detect hilar, pleural, and pulmonary tuberculosis. The best feature of this tool is that it makes possible a zero-footprint solution, with no hardware required. Their AI algorithm has trained with over 2.5 million X-rays to detect some cardiac conditions, chronic obstructive pulmonary disease, and lung malignancies in speculated patients.
qER: This product acts as an aid for diagnosing Head CT scans. Their deep learning algorithms are capable of trailing the advancement of hemorrhagic stroke and hydrocephalus. It can also identify abnormalities like internal bleeds, fractures, and midline shift.
According to Venturebeat reports Qure.ai raised $16 million in funding.

SigTuple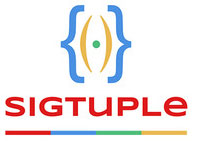 Image Credits: SigTuple | LinkedIn
Sigtuple integrates AI, data science, and robotics into medical data to power diagnostic screening solutions. Manthana, their Machine Learning platform uses AI to analyze visual medical data. It aims to make premium healthcare tools affordable and accessible.
Some of their other products:
Shonit used to automate the microscopic analysis of blood smears.
Shrava automates urine microscopic analysis provides identification of casts, bacteria, crystals, epithelial cells, and yeasts.
aaDI is a tool used in semen screening analysis that provides a solution for examining motility and concentration using microscopic videos captured.
Digitizer is an automated digital scanner tool used to digitalize and stock images allowing virtual pathology.
Drishti is a fully automated fundus camera that utilizes a cloud-based AI structure system to analyze the images for diagnosing Glaucoma and Diabetic Retinopathy (DR).
According to Livemint, SigTuple has secured $16 million in funding.
OncoStem Diagnostic

Image Credits: oncostem.com
OncoStem Diagnostics employs machine learning algorithms to help in the customization of cancer therapy. Genomics-based platforms along with the molecular fingerprint of a tumor are utilized to foretell the occurrence of cancer.  Furthermore, it targets to develop tests for multiple cancers such as oral and colon.
Their key product is CanAssist-Breast, which operates by a machine learning algorithm and some of its highlighted features are as follows:
Predicts the probability of cancer recurrence by studying a patient's tumor.
Assists doctors to identify patients who may skip chemotherapy.
Gives doctors additional insights into the tumor.
A report from YourStory.com states OncoStem Diagnostics has raised $6 million in funding.
Onward Assist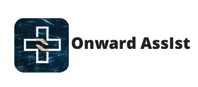 Image Credits: mbashorts.com
 Onward Assist helps with the early recognition and classification of cancer using the predictive analyses of machine learning. They have partnered with clinicians to construct machine learning models to identify and classify tumors from a patient's radiological images, enabling pathological precision. It is establishing a profile for computer tools in mammography and pathology, giving doctors a deeper insight for decision-making.
Wysa

Image Credits: hartfordinsurtechhub.com
Wysa makes an AI-based chatbot, a reality to administer mental health and wellness. It implements an AI algorithm to focus on human tone and recognize emotions of anger, anxiety, or grief with the help of cognitive-behavioral techniques. The startup collaborates with therapists and psychologists to train the AI model.
Features of Wysa include:
Self-help tools which promote micro-actions to help the user to feel better.
Talk to a bot, which acts as a virtual mental fitness coach.
Messaging-based assistance by human psychologists are available 24×7 while maintaining total privacy
It has been rated by ORCHA with a score of 92%.  According to a 2019 Livemint, it garnered almost $2Mn in funding.