In the simplest words, Blockchain acts as a digital ledger or structure to withhold records of transactions while also ensuring transparency and security. One of its main benefits is decentralization.
Therefore, it is important to know, the potential of Blockchain is more than its association with Bitcoin. Following are some Indian Startups venturing into this potential: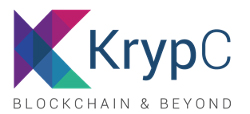 Image Credits: KrypC LinkedIn
Bangalore-based KrypC provides global solutions integrated with blockchain, IoT, and AI technologies across industries. Their platform offers blockchain consolidated services in the logistics network to track packages from origin to destination, in the food supply chains to connect farmers till end customers, and also caters a trading platform for oil & gas companies where they sell their surplus material.
Apart from these, the startup creates connectors to the financial industry for money transfer and pre-approved loans. Their payment platforms of digital currency and mobile wallets have been patented.
They also collaborate with NGOs to connect them with technology. Their core tech platforms are as follows:
KrypCore Studio: It assists IT, teams, to provide customized solutions, while minimal alterations and risks to their existing framework. It makes use of simple 'drag and drops' concepts.
Some of the in-built features are API generator, Code generator, UI generator, smart contract builder, and blockchain explore, guarantee efficient progress.
V-Board Framework: It aims to cater "One framework for all your contactless ultra-secure transactions".  It delivers a reliable platform ensuring security with end-to-end encryption, real-time authentication for real-time video transactions, and data privacy through compliance.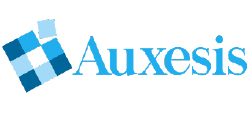 Image Credits: kryptomoney.com
The startup focuses on enterprise-class solutions and is one of the pioneers of Blockchain-enabled technology in India. As an innovation-oriented company, they envision bridging the gap between business difficulties and Blockchain's ability to solve them.
They have an international reach in customized application developments for various industries including insurance, supply chain, capital markets, and cross-border remittances, among others. With a global footprint, they rank 12th in the list of 'Top 100 Most Influential Blockchain Companies'.
Some of their products are:
AuxLedger: This allows companies to design tailored networks as per business requirements. Organizations that use multi-tiered networks deployed on Auxledger public networks are assured data integrity across the ecosystem. While the decentralized interchain consensus enables interoperability, a hybrid network, and complete data privacy.
DocSafe: It is an enterprise application protocol that utilizes the blockchain protocol layer for fully encrypted anti-theft storage.
Genuinety: Another enterprise application protocol based on blockchain for a layer of authentication and verification of packages, from start to the destination point.
This provides a solution to counterfeiting while also maintaining audibility and product traceability.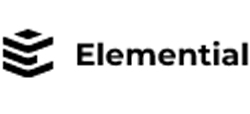 Image Credits: YourStory
The Mumbai-based startup acts as a blockchain development platform To design, run & scale blockchain networks for enterprises. The founders have dubbed it to be similar to 'WordPress' for blockchain or even better.
Some of the apps built on this blockchain platform are Notes, Duck Hunt, and Photo Album.
Some features of their core product, Hadron is:
It aims to motivate blockchain developers without any stress in protocol level risk or much capital.
It simplifies the blockchain management and administration process.
The National Stock Exchange of India utilizes the platform to deploy, control, and scale networks.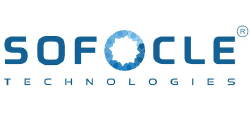 Image Credits: blockchainindustry.org
Sofocle leverages blockchain integrated solutions and provides consulting for enterprises. They cater to various industries some of which are finance, healthcare, manufacturing, logistics, and insurance.
They have expertise in HyperLedger Sawtooth, Smart Contracts, Multichain, HyperLedger Fabric, and Ethereum. Some of their innovative products are as follows:
SofoCap: Designed for supply chain financing, it uses Smart Contracts for digitizing processes and is a blockchain-based solution. With the help of this tool users such as financiers can process channel financing and bill discounting with lesser risk.
Hence, creating a more transparent supply environment. It recently won the 'Fullerton India Supply Chain Finance Challenge'.
SofoPay:  This tool helps organizations to facilitate the procedure to pay and reduces costs, by getting rid of manual processes. By using this tool a business can automate payments.
Insurra: This tool creates a Smart Contract for an insurance agreement made between the insurer and the insured. If any unfortunate predefined events occur this tool makes possible automated verification of the claim.
Somish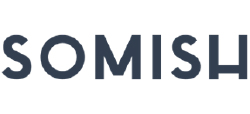 Image Credits: somish.com
Currently, Somish Blockchain Labs engages in developing global blockchain-based solutions for businesses. They also deal with crisis fund distribution, fund remittance, aviation maintenance, and P2P insurance. Some of their highlight products:
GovBlocks (for Distributed Governance): This tool helps to launch a P2P network for insurance, pension, or non-profit.
DEF: Data Exchange Framework to enable data exchange, in multi-tier supply chains, therefore only a single version of the truth across shareholders.
It also helps in efficient data sharing to increase employee satisfaction and decrease loss in productivity.
It has been used in avionics equipment maintenance, automated payments in the textile supply chain, and accountability in farm to fork models chain.
CERTY: It is a blockchain-driven certificate management platform. The benefits of using such a platform would include a more credible profile, minimize the risk of forged certificates and increase hiring efficiency.