Developing a vaccine would be a huge information-intensive venture, starting with the collection and analysis of data needed to understand both the virus and our immune system's response to it.
With over 200 viruses known to infect humans and each of them is distinct in its mechanisms, behaviour, and ultimately, its antidote. Though each varies in the constitution, viral attacks on the body mostly start the same way. The emergence of artificial intelligence as an adaptive and predictive tool of technology that serves the demand for forecasting the various possibilities was in the works, since the pandemic's earliest days.
Artificial Intelligence predicted different sequences for Covid  Vaccine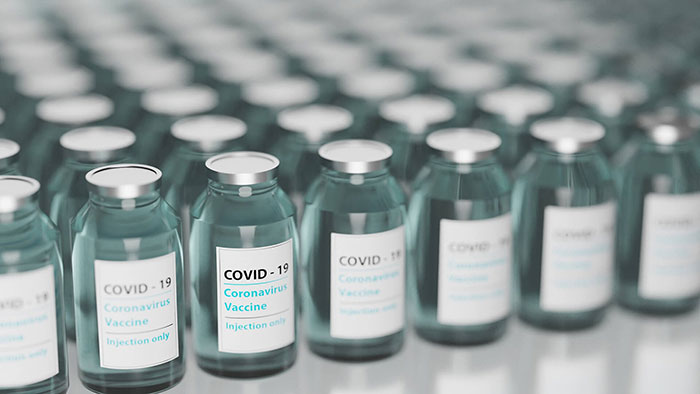 Artificial Intelligence has been used to analyze the billions of data and thousands of scientific papers to develop the vaccines that are currently in the works or to be distributed. With the help of Machine-learning systems and computational analysis, systems have contributed a remarkable role in the vaccine race. These advances aided researchers to study the virus and its anatomy, and predict which of its components will elicit an immune response —a major step in vaccine design.
Big Tech firms like IBM, Amazon, Google, and Microsoft have donated computer processing power efforts for the COVID-19 high-level Computing Consortium and AI for Health. One major role for AI in vaccine design was to study the proteins that make up the virus, which include the spike protein. By investigating its complex structure, an AI system could sift through thousands of constituents to identify those that would be plausible to activate a powerful immune response.
With Pfizer and Moderna in the race, a new type of vaccine has evolved, thanks to the innovation of nanotechnology. These new vaccines contain a small fragment of the SARS-CoV-2 mRNA (its genetic material ) that is enciphered for the protein spike. The spike protein is that component of the virus that makes its ingress into host cells and is the protruding, crown-like spike that lines the SARS-CoV-2 microbe (whence the coronavirus family derives its name). While they can inoculate at-risk individuals against targeted antibodies, the final goal of a vaccine is to achieve 'herd immunity' among a community.
Yet AI can neither replace animal and human trials, speed up the most crucial, time-consuming aspect of vaccine development nor can it predict the accurate success of human trials, it can study the mountains of data from these experiments by observing at all the parameters and searching patterns that a human brain cannot detect. In the end, thousands of scientists, health care workers, and participants must log their experience with a vaccine in real-time to help AI know better.
Use of Artificial Intelligence in Vaccine distribution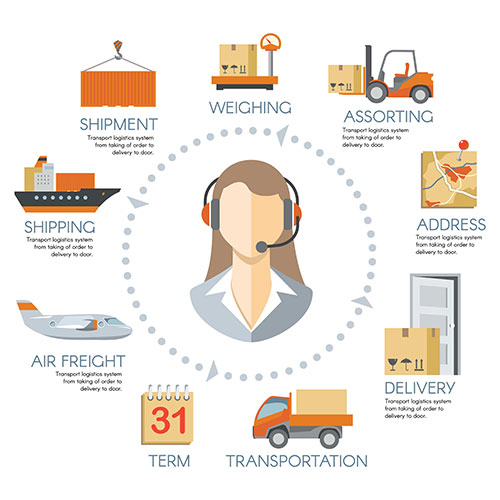 Attribution: www.freepik.com
AI and other digital tools are being deployed to manage complex supply chains for the vaccine and to collect the immense amount of data needed to track. The U.K is one of the first countries to distribute the vaccine. Data from John Hopkins University indicates that it ranks high among one of the most crucially affected countries, with over 3.2 million confirmed cases, and nearly 85,000 deaths. With a population of millions of people, trailing any adverse effects from the vaccine is a strenuous task.
To cope with that task, the U.K. Medicines & Healthcare products Regulatory Agency (MHRA) recently partnered with the U.K. arm of Genpact, an international professional services firm that works exclusively in digital transformation. The company is integrating distinct components of its AI software and combining it with the government's website where adverse effects may be reported.
Another big issue with the global deployment of the vaccine is directing the logistics network, tracing, storage, stock management, and while AI will likely play a big role in supply chain management, drug manufacturers are just onset to transverse its applications.
Artificial Intelligence plays a hero to resolve issues caused by Covid
The NCS has employed AI-powered thermal cameras in various public healthcare facilities in Singapore. Given the scarcity of labour at these medical institutions, the optimum of these cameras aided to minimize the need for manual work required to carry out temperature measurements with handheld scanners. These cameras were integrated into the visitant and employee management system and contact tracing systems to facilitate observations and further follow-ups as required by the healthcare providers.
Yet in another instance, AI is helping tutors in academics especially in an online setting. It can also act like a human educator catering to the educational needs of the students. Thus, advancing the students' knowledge and skills. Instead of providing tutors advanced job training or expanded roles in an organization Educational Institutions are all looking forwards to these tools. Big firms see the potential to own, their-own university experience is suddenly, a very real possibility. Future generations could plausibly see a decline in student debt as e-learning would cut expenses.
Also, recently AI integration in drones provides contactless delivery. Wing presently offers its drone deliveries in a sparse number of places worldwide. These include locations in Virginia, Finland, and Australia, where the company has contracted with regional shops for deliveries. Customers use Wing's app to place an order, and their deliveries can arrive within minutes thanks to drones that can travel at around 65 mph.
Artificial Intelligence within the next decade will be an integral part of a medical researcher for analyzing experimental data- if there be another pandemic—researchers will be skilled to discover the secrets of the life-threatening antibody, whilst having a plan for many prospective vaccines to guard us, and readily pinpoint the ones that can prevent a catastrophe like COVID-19 from overtaking mankind.