Cloud computing is one of the few disruptive technologies that have completely revolutionized how the internet works.
The State of Cloud Computing
What was once a science fiction buzzword has been actualized and integrated into our lives. The exponential growth of cloud computing has left most companies galloping to host their data in the cloud instead of on traditional servers. According to a Foundry cloud computing study in 2022, 92% of organizations currently host at least one of their IT services in the cloud. 
Indeed, several firms that offer various cloud computing services have emerged. The likes of Amazon, Google, IBM, and Microsoft all offer cloud storage services. The fact that many firms are willing to store their data in the cloud and the availability of many cloud computing service providers explain why there is an enormous amount of data stored online. According to Arcserve Tape Backup Whitepaper projections, the world will hold over 200 Zettabytes of data in the clouds by 2025. 
Flexibility, scalability, and cost benefits are why cloud storage services are preferred over conventional servers. However, cloud storage services also have their share of downsides. Although much is being done to secure big data on the clouds, there is no assurance of absolute security. Security is by far the biggest concern in cloud computing. 
Cloud Security Threats- Why Your Big Data is at Risk
Cases of cloud security threats have been spiraling on an upward trend without showing signs of stopping. About 79% of companies have experienced a cloud attack threat, with 43% of the companies reporting ten or more attempted breaches. This frequency of cloud attacks is a deeply worrying trend. 
As you know, data is one of the most critical assets of digital resources. Hackers want to lay their hands on the data and use it for malicious reasons. For instance, they sell it on the dark web or use your personal information to commit identity theft. Attackers are all over. They will use all attacks to ensure they lay their hands on the big data stored in the clouds. Some of the security vulnerabilities of cloud computing are; 
Misconfiguration of cloud security settings

Unauthorized accesses

Insecure application programming interfaces

Account hijacks

External sharing of big data

Insider threats

Denial of service attacks

Data leakages and loss

Privacy and confidentiality issues

Accidental exposure of confidential information
As you can see, the cloud computing security vulnerabilities are too many. These might be a drop in the ocean as more threats are not mentioned herein. The severity of these threats has caused mayhem and upheaval among organizations. There is a growing paranoia over the security of cloud computing services. According to a 2020 cloud security report published by cybersecurity insiders, 94% of organizations are moderate to highly concerned about cloud security. 
With all the threats surrounding the cloud computing environment, there is a growing need to protect the cloud from security threats. There are many ways to protect data in the shadows. But one surefire way of securing data in the clouds is by employing encryption mechanisms. And this is where SSL certificates come into play. 
SSL Certificate as Defensive Mechanism
The SSL certificate has been described as the silver lining in cloud security. Most cloud computing security experts consider the SSL certificate the best security protocol for securing the cloud computing environment. The reason is that SSL has a unique encryption mechanism that helps to conceal data from unintended parties. To know how SSL enables big secure data in cloud computing, we should first see the building blocks of an SSL certificate. They are; encryption, certificate authenticity, and verification. 
Although SSL encryption has more relevance in website security, it is still vital in cloud computing. The SSL certificate secures big data stores in the clouds by encrypting the data. It would be hard for unintended parties to read and decipher data encrypted by an SSL certificate. To decrypt the data, one will need decryption keys. 
Secondly, you must know that SSL certificates are issued by particular organizations referred to as certificate authorities. The certificate authority will vet organizations and companies to ensure they are genuine, preventing phishing and online fraud vulnerabilities. 
Here is a summary of how the SSL certificate helps protect big data in cloud computing;
The SSL certificate allows for data encryption. Usually, accumulating big data over the clouds entails many assumptions about where the confidential data will reside. But with the SSL certificate, you do not have to be worried about where your data will live. SSL keeps data in an encrypted format. Even when the attackers succeed in reaching your cloud storage, your data will remain untampered because they cannot know what the data means.

The SSL certificate helps validate the authenticity of every party involved in the processing of cloud computing. The verification is majorly done by the certificate authority issuing the SSL certificate. The certificate, therefore, helps to reduce phishing and online scams. 

The certification also allows the parties involved in data processing to adhere to underlying guidelines. 
Which SSL Is Good For Your Big Data In Cloud Computing?
Now that you know how effective an SSL certificate could be in securing your big data in cloud computing, the next plan is to understand the best type of SSL that will be great for your needs. The SSL market is filled with a plethora of certificates addressing different needs. You must ensure you choose a certificate that best works for you.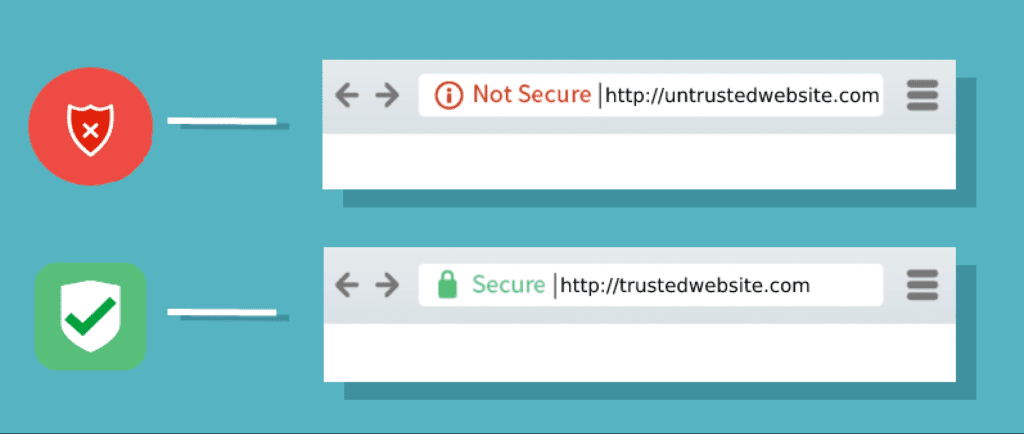 All SSL certificates offer the same encryption strengths. So, when selecting an SSL certificate, you will have to get the SSL strength out of the question. Instead, you will have to consider other factors such as price, expiry date, and customer support. The few popular yet most cost-effective SSL certificates are comodo positive SSL, Comodo Wildcard SSL certificate, RapidSSL certificate, Thawte SSL certificate, etc. Wildcard SSL certificates secure many subdomains and relieve you of the worry of having to purchase a single certificate for every subdomain. 
Conclusion 
Storing your big data in the clouds could be a viable option for your business. Indeed, cloud computing has gained traction and popularity, especially in the recent past. Cloud storage services now hold piles of sensitive data, so they are hackers' targets. As they increase in popularity, they become more vulnerable to attackers. This article has explained the state of cloud computing, the various cloud security vulnerabilities your big data faces, and why SSL encryption could secure your big data in cloud computing.