The country is among the top list of nations that have achieved millions of funding for tech-based startups in the last year.
In recent years, the Indian startup ecosystem has seen a significant upsurge. The country is among the top list of nations that have achieved millions of funding for tech-based startups in the last year. These startups are coming into focus through their innovation and excellent service. Massive funding, consolidation activities, evolving technology, and a vast domestic market drive their success.
According to some market reports, from around 3000 startups in 2014, India has risen to 11,000 in just six years. With the following startups emerging at a significant scale, India is most likely to drive the technology market not only in its domestic market but worldwide.


NIRAMAI is developing a novel software to detect breast cancer at a much earlier stage than traditional methods or self-examination. Its solution is a low cost and accurate, automated, portable cancer screening tool operated by a simple clinician. Unlike mammography, NIRAMAI's imaging method is radiation-free, non-touch, not painful, and works for women of all ages. Its solution's core technology is an artificial intelligence-led diagnostic platform that uses patented thermal image processing and machine learning algorithms for reliable and accurate breast cancer screening. This unique solution is used as a cancer diagnosis test in hospitals, used for regular preventive health checkups, and extensive scale screening in rural and semi-urban areas.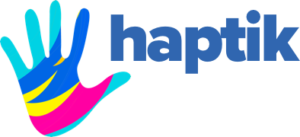 Haptik is born out of the belief that conversational AI will have a significant paradigm shift. The company has a global team of 200+ believers waiting to make it happen. Haptik is an artificial intelligence company powering conversational assistants for brands to transform customer experiences. The platform has enabled over 100 virtual assistants, reaching close to 100 million devices and processing over 3 billion end customer interactions. Haptik is backed by Reliance Industries, a US$100 Billion+ conglomerate, with close to 500 million customers.
Discovery AI is a Pune, India-based startup. It is on a mission to empower enterprises to improve revenue, reduce costs & improve productivity by using the best breed Artificial Intelligence (AI) and Natural Language Processing (NLP) technologies. Discovery AI builds an enterprise-ready conversational AI platform to improve apps' adoption & reduce service calls.
Niki.ai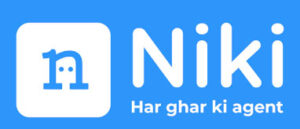 Niki is bringing the household consumption of Bharat online by building the digital localized agent for 500 million new to internet users. The company is converting these users into consumers by providing them with the agent like experience that is most natural to them. Removing the barriers of complicated interfaces, language, and inhibitions regarding digital services, Niki assures that users never get stuck online and goes the extra mile to ensure tasks are accomplished.
It is a 24X7 support system that encourages people to save their precious time to do things that they love and leave all their digital services-related worries to it, which's much like a local agent. The company has been backed by Mr Ratan Tata & Unilazer Ventures among other investors as it continues to resolve the pain-points of Bharat's 500 million new internet users.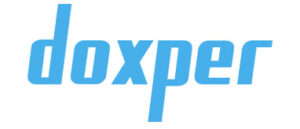 With its 'zero behaviour change' approach, Doxper is seamlessly digitizing healthcare data, currently missing in India and other developing economies. Today, the company helps doctors and hospitals digitize to improve their operational, clinical, and patient engagement outcomes. Shortly, Doxper believes insights from this rich, longitudinal, and demographic-specific data will empower providers to optimize the broader healthcare ecosystem processes.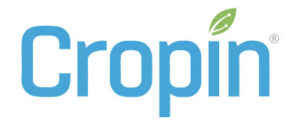 CropIn is an intuitive, intelligent, self-evolving system that delivers future-ready farming solutions to the entire agricultural sector. The company provides decision-making tools that bring consistency, dependability, and sustainability to agri-businesses. With live reporting capabilities, analysis, interpretation, and insight that span across geographies, the company digitizes every farm, while data-managing the entire ecosystem.
CropIn's smarter Agri solutions work in real-time, for you to archive patterns, predict trends, to make a blueprint for your business in the times to come.
Bash.ai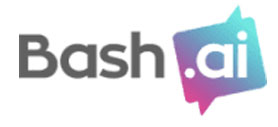 The majority of the software or technologies used in the HR function facilitate only non- employee-facing activities (backend functions). There are limited technologies that promote or assist the HR function and employees' interaction. All businesses like HR queries, notifications to employees on HR updates, etc. are supervised manually.
BASH uses AI and chatbots to improve processes and improve the employee experience. In return, their employees are more productive, and the company saves a lot of money. The solution requires no app, no download, no install, and enough chat.
Avaamo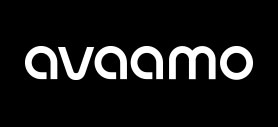 Avaamo is a deep-learning software company specializing in conversational interfaces to solve specific, high impact problems in the enterprise. Avaamo is building fundamental AI technology across a broad area of neural networks, speech synthesis, and deep learning to make conversational computing for the enterprise a reality. The company delivers a third-generation casual AI experience that executes rich multi-turn conversations capable of handling queries in customer service, generating quotes in insurance, or answering claims inquiries in healthcare.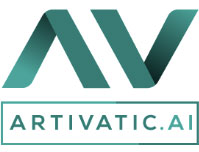 Today's data-driven world moves faster than ever. From consumers, products, businesses, and operations to revenue, all depend on intelligent systems capable of learning the activities and building insights for better strategy, experience, and delivery. Artivatic is made on life-science focused technologies that understand insights and can take decisions as 'like humans' on behalf of businesses for better real-time personalized consumer experience, automated decision-making, improving performance and efficiency with an increase in conversion and revenue. The companies can know more and faster in real-time. It's more beyond Artificial Intelligence and Data Analytics – It's true 'AI Brain'.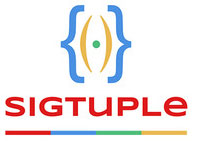 SigTuple builds intelligent screening solutions to aid diagnosis through AI-powered visual medical data analysis. The company is building an artificial intelligence (AI) platform called Manthana, which helps the company analyze visible medical data efficiently. Manthana has enabled SigTuple to work on five major high-volume, screening processes of the healthcare industry – analysis of peripheral blood smears, urine microscopy, semen, fundus & OCT scans, and chest x-rays.